Friends,
Here we go again. May is over and it's time for an update on my financial independence journey!
This month is looking a bit different from other months because of my upcoming wedding.
We currently spend a lot of time (and money) on the wedding, and it is amazing how many things you have to think about – and how everything costs twice as much as you would think.
In case you don't want to read all the way to end, I can tell you that my net worth is slightly up, investments are looking (mostly) good and my savings rate is lower than usual.
Personal life: What happened in May?
As already mentioned, my fiancé and I spent a lot of time planning our wedding. We are still looking very much forward to it and we are not stressed about it (yet!). We enjoy diving into the details and plan all parts of it, but I'm also looking forward to not spending all weekends planning it anymore. Now I just feel l want to throw a gigantic party and have fun with my fiancé, family and friends an entire day.
May was also the month where I told four of my friends about FIRE. I had big expectations and I thought they explode in excitement. To my big surprise, they weren't impressed at all.
Work has been quite slow this past month, which has been really nice. The sun is out in Denmark breaking all records at the moment, so it's been nice to have some early evenings.
Finally, we have decided to go on a mini retirement (or three months of unpaid leave), and we are super excited about it. We would like to travel around Asia and spend some time thinking about life and what we want to do in the short and long term.
Financials: How am I tracking on my early retirement goal?
May's savings rate has been somewhat disappointing, but I expected that. I managed to get a savings rate at 22% (down from 53% in April), which is below previous months' good track record.
I expect the same to be the case for the coming month, as payments for the wedding are starting to come up.
This means that I could be happier with my savings rate, but I know that it's just because of the wedding for now.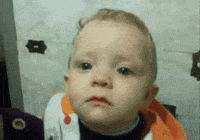 MoneyMow savings rate over time (%)
My take-home income was 32,741 DKK (5,457 USD) and I managed to save 7,218 DKK (1,203 USD) resulting in the 22% savings rate. If I included earnings from the blog, it would be slightly higher this month.
My 12-month rolling average is a savings rate at 44%, which is still on an upward trend because of a few bad months in 2017 that are leaving the rolling average.
Last month, my net worth increased significantly (mostly due to the cryptocurrency landscape being super volatile). This month, my net worth has increased slightly
My total assets including pension of 490,397 DKK (81,191 USD) is an increase of 2.9% compared to last month's net worth.
This means that I am now 10.9% of the way towards my early retirement goal of a net worth of approximately 4,500,000 DKK (750,000 USD) up from 10.6% last month.
My investments had a really good month – except for cryptocurrencies that are once again just a rollercoaster ride.
Stock indexes increased with 2.6% this month continuing last month's great growth.
Peer-to-peer lending grew with 1.0%. I continue to be fully invested at all times at Mintos, and I expect to increase my position in peer-to-peer lending in the coming months.
Pension grew 3.4% which is the second month in a row with +3% growth. Pretty good!
Cryptocurrencies once again increased a lot before falling just before this update was written. Last month it was up with 47.4%, but this month it's down again with -15.4%. Let's see where it takes us in the coming years 🙂
Blogging: How did income and key metrics develop on MoneyMow?
This month was a great month in terms of traffic – even though number of visitors actually decreased. Last month, I published my yearly study of the fastest growing blogs of 2018, which lead to lot of visitors in that month.
However, after being normalized again, the number of daily visitors have actually increased from last month. Especially Google has started to send me lots of traffic!
Because I want to be fully transparent, I have started disclosing how much I earn on this blog:
Affiliate programs: 1,582 DKK (264 USD)
Sponsored posts: 0 DKK (76 USD)
AdSense: 43 DKK (7 USD)
The total blog income for May was 1,625 DKK (271 USD). This is slightly up from last month's income of 1,544 DKK. However, I did not have any sponsored posts this month. I said no to a couple of spammy paid articles that I didn't want to have on my blog. Also, AdSense income decreased with 50%. I expect some of it is purely random, but I started using AMP pages, which I think has led to a decrease in number of impressions and clicks, but a better user experience.
The metrics for the blog in May were really good:
Visitors: Visitors are still in four figures, but decreased with 17% (due to last month's spike in visitors on the study)
Page views: Page views are still not above 10,000 and equally decreased with 17%
Facebook likes: Facebook likes are at 1,960 up from 1,880 last month
Twitter followers: Twitter followers are at 824 compared to 790 last month
Newsletter growth: The number of people following my newsletter continued rising this month with 8% reaching 131 subscribers
Once again, I am super happy for all the support and positive comments I am getting with this blog. It is really motivating to see results and to hear from you guys 🙂
Favorite posts of the month
My favorite posts this month was:
Our Financial Path wrote about having a wealthy money mindset. In essence, it is about changing your mindset to feel wealthier and appreciate the current situation.
Frugasaurus wrote about losing internet (ok, only Wi-Fi) for a week. I really liked her reflections on living without internet and how addicted we all are.
Ten Factorial Rocks wrote a great, rather technical post about the safest withdrawal rate. I love this topic, because all bloggers have different opinions about what your safe withdrawal should be. For me, it is way too safe, but that is also because I expect to make money in retirement. Nevertheless, it was a great read on the topic of SWRs!
That's it for May!
Thanks for reading this long update. I really appreciate you following my journey! 🙂
Onwards,
Carl